The recorded album has always been bound by physical limitations. How much music could or could not be tracked, an unavoidable criterion that has in some ways dictated the output. From the phonograph to the advent of the LP, cassettes and finally the CD, some artists used this limitation as parameters to create a complete work.
Simultaneously the album as a concept has existed outside temporal constraints. The notion depending more on cohesion and the sum of it's parts over whether or not it overstays it's welcome.
Despite contemporary trends that favor singles and playlists – not to mention a removal of physical limitations to how long or short an album may be – artists are still creating works that are intended to be digested as one long play, one complete thought. Alas the concept lives on.
While it can be difficult to keep up with artists you already know and love, the lowering of the barrier of entry has given way to the greatest proliferation of recorded music we have seen so far. While we celebrate this achievement for the underdogs and independents, the truth of the matter is it can make sifting through all that is new more of a chore than a pleasure.
Fortunately your friends at XRAY have put together a list of notable releases from 2019 as well as a few albums still on the horizon that we can't wait to sink our teeth into, to help ensure nothing slips through the cracks in what has already been a bountiful year of new music.

Shira Dennis EVERYDAY MIXTAPES Saturdays, 5:00pm–6:00pm
1. Budgie Panty Soakers 6 (Self Released)
Budgie is amazing. I first heard his project with The Alchemist, The Good Book Vol.1 & 2, and was blown away by all the different Gospel records he used as samples in the tracks. Listen in the sunshine and be groovy.
2. Solange When I Get Home (Columbia)
This album is so beautiful. You can listen in the morning when you wake up and it will quickly make you want to dance. I noticed the project has lots of references to her hometown of Houston, TX. Whether it be through street names and landmarks or the use and influence of other Houston musicians, like shouting out Mike Jones and the phone number fans would call after 'Back Then' came out when she teased the album on Instagram. As someone who has experienced lots of self growth and transition over the past few years, this album forces me to think about the parts of ourselves we hold on to when we evolve and what parts we inevitably leave behind.
3. Koffee Rapture EP (Promised Land Recordings Limited)
Koffee is a 19 year old Jamaican musician that can beautifully sing, rap, DJ, and play guitar. At only 19, she has expressed that it is her goal to preserve reggae beats and riddims while inspiring her peers to make art. I really love that. This EP is short and sweet and I can't wait to play it all year long.

JBJ HELLO CRUEL WORLD Thursdays, 2:00pm–3:00pm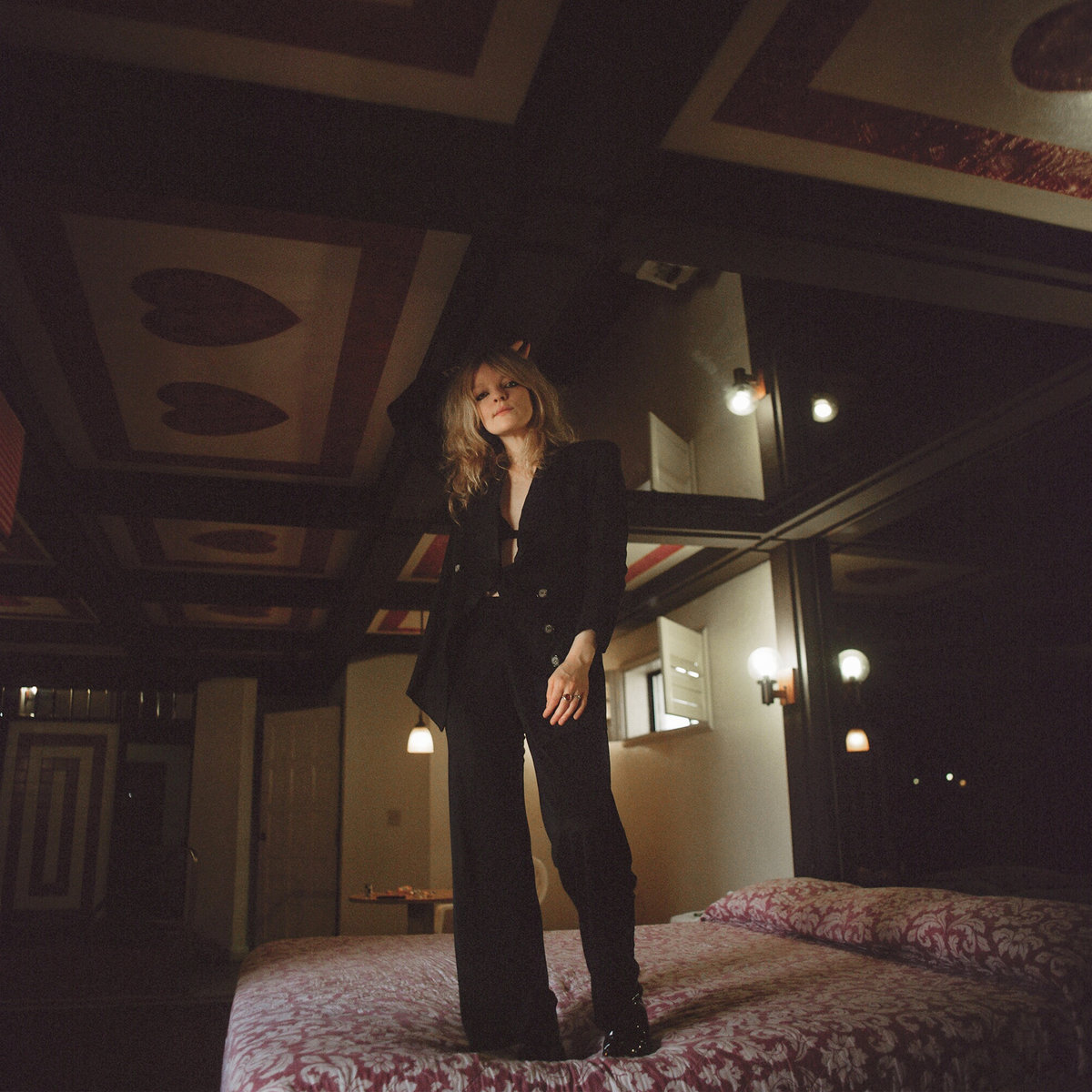 1. Jessica Pratt Quiet Signs (Mexican Summer)
This is very similar to her previous album (2015's On Your Own Love Again) but with a solo piano intro. Recommended for establishing that cool lazy morning vibe (e.g. Sundays).
2. Guided By Voices Zeppelin Over China (Guided By Voices Inc.)
Clocking in at over 75 minutes means more GPA (gems per album) than your typical GBV release. After 5-6 listens, I was left with 10 songs that I was excited about, including the fantastic "Where Have You Been All My Life?" GBV's 2nd album of the year Rise Of The Ants is slated for a July release #pollardwatch2019
3. Buke And Gase Scholars (Brassland)
I've been in love with this band's sound since I saw them open for Deerhoof in 2012. Happily, the new album does not mess with the formula and contains some solid additions to their song catalogue ("Derby" and "Pink Boots" to name a couple). If you like stompy art-rock in weird time signatures made on homemade instruments, this could be the album for you.

Tex Clark CIRCA RAD Wednesdays, 7:00pm–8:00pm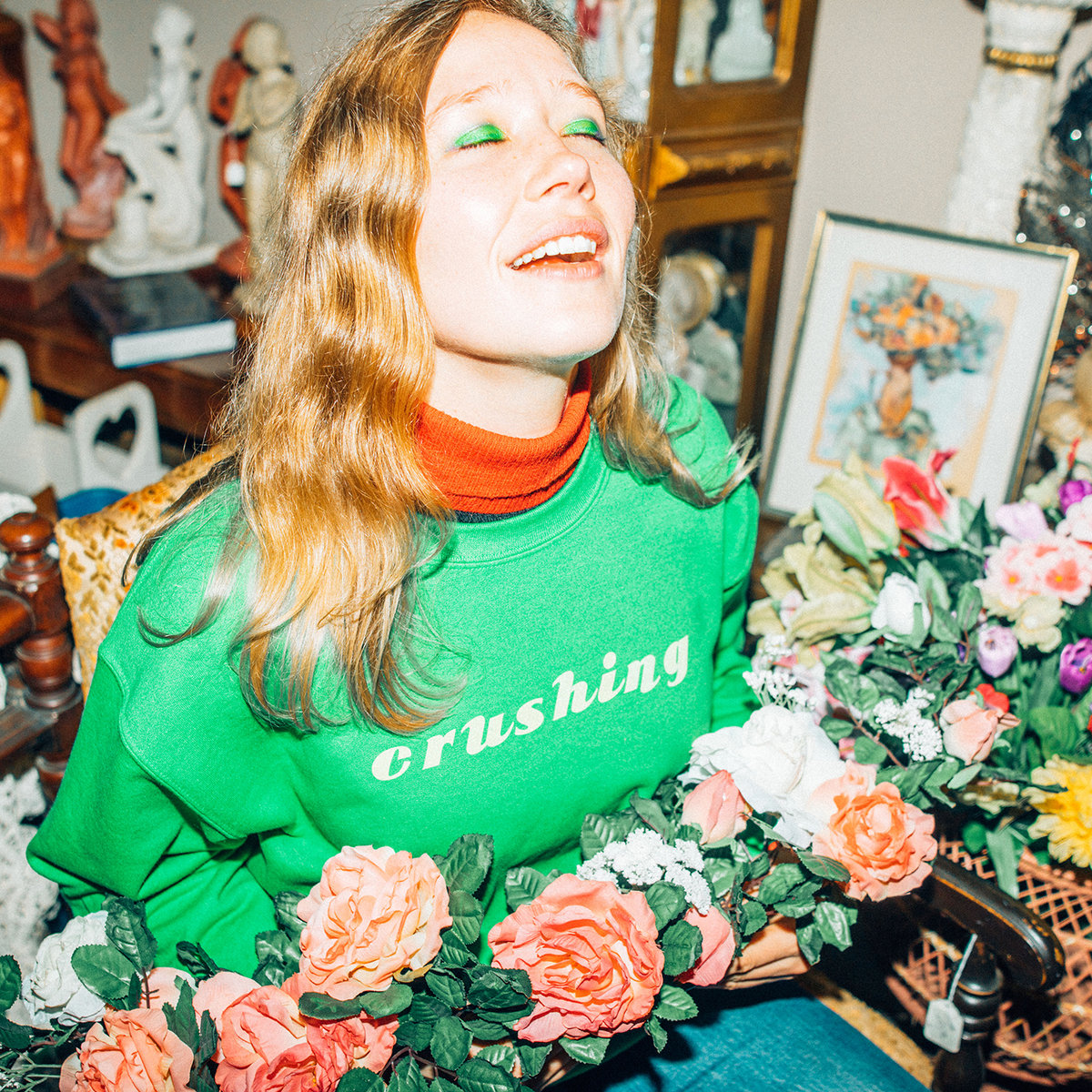 1. Julia Jacklin Crushing (Polyvinyl)
2. Ex Hex It's Real (Merge)
3. Orville Peck Pony (Sub Pop)
Albums I'm looking forward to: Lizzo Cuz I Love You (Atlantic), Sacred Paws Run Around the Sun (Merge)

Aaron & Cheyenne REVERSE COUPLE-SKATE Saturdays, 8:00am–9:00am
1. V/A Pacific Breeze: Japanese City Pop, AOR & Boogie 1976-1986 (Light in the Attic)
The third reissue compilation in the series, which previously explored Japanese folk-rock and ambient music. All 3 releases showcase well-curated selections of artists and tracks.
2. The Resonars No Exit (Trouble In Mind)
Matt Rendon's ongoing, sometimes-solo project the Resonars tends to fly under the radar, but it's worth checking out. Jangly garage/psych and British Invasion-inspired tunes with a 60s bubblegum tinge. This is the first new Resonars album since 2013 (and Matt Rendon's first release since 2015's concept album The Butterscotch Cathedral).

Marissa Behringer PDX POP NOW Saturdays, 4:00pm–5:00pm
1. V/A Life & Death On A New York Dance Floor (Reappearing Records)
A friend passed this on to me earlier in the year and I love everything on it. I've been patiently waiting for someone to soundtrack my daydream of hitting the club with Arthur Russell. I think this is it.
2. V/A Powder in Space (Beats in Space Records)
Powder's mix made for Tim Sweeney's Beats in Space label. Her track 'Gift' is really stunning. Vibrant and full of texture with a true groove. I recently saw her play in Mexico City and her set completely knocked my socks off. Straight barefooted.
3. Octo Octa For Lovers (Self-Released)
A producer I really admire. A blissed-out love declaration to her partners, dance music, and the cathartic release that hitting the dance floor can provide for many of us 💕
Albums I'm looking forward to: Flora FM Chaos Light EP (Kalahari Oyster Cult), Cate le Bon Reward (Mexican Summer)

Jeremy Schuyler LOST WEEKEND Mondays, 7:00pm–8:00pm
1. Rodan The Hat Factory93 (Self-Released)
2. FACS Lifelike (Trouble In Mind)
3. DIAT Positive Disintegration (Iron Lung)
Albums I'm looking forward to: Lizzo Cuz I Love You (Atlantic), and the yet to be announced Have A Nice Life record from The Flenser!

Bob Ham DOUBLE BUMMER Mondays, 4:00pm–5:00pm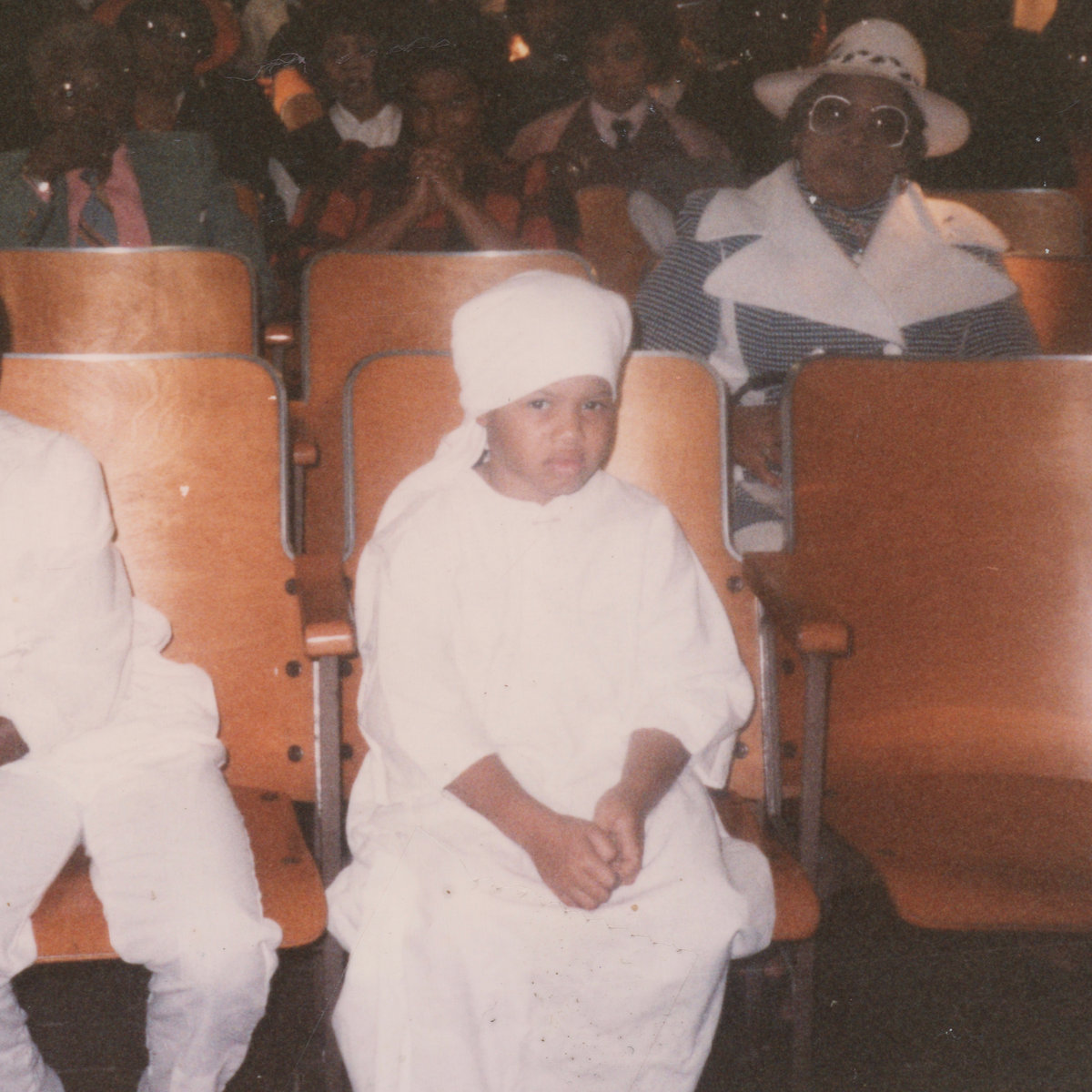 1. Mark Lomax, II – 400: An Afrikan Epic (CFG Multimedia)
A bona fide epic. A 12 album cycle that tracks the history of the African diaspora that encompasses everything from tribal drums to chamber music to hard bop. Immersive and unforgettable.
2. V/A- Kankyō Ongaku: Japanese Ambient, Environmental & New Age Music 1980-1990 (Light In The Attic)
Co-produced by Spencer Doran, former XRAY DJ and current member of Visible Cloaks, this collection looks to the rise of gentle tunes, often played on synthesizers, that bridges the gap between artistic and commercial concerns in fascinating ways.
3. Angel Bat Dawid – The Oracle (International Anthem)
A wild and unkempt collection of neo-jazz tunes that edges into outsider art territory without getting too precious or grating.
Albums I'm looking forward to: Kedr Livanskiy You Need (2MR), Joshua Abrams & Natural Information Society Mandatory Reality (eremite), Mana 12 Steps Behind (Hyperdub)

Ivan Ivan MUDD CLUB Saturdays, 5:00am–6:00am
1. Du Blonde Lung Bread for Dady (Moshi Moshi Records)
Powerful songs performed in a compelling way, with clean raw production. Very reminiscent of Nico and the Velvet Underground.
2. Husky Loops Spool (30th Century Records) – but check out their latest single as well, it is not on this LP. It is called "Let Go for Nothing"
Terrific Brit-Pop with great hooks and just the right amount of edge.
3. Nilufer Yanya Miss Universe (ATO Records)
Haunting and passionate songs, very unique melodies and style. Not predictable or cliche arrangements. Very original.

The Grand Yoni THE IMPACT! SOUND Sundays, 9:00am–10:00am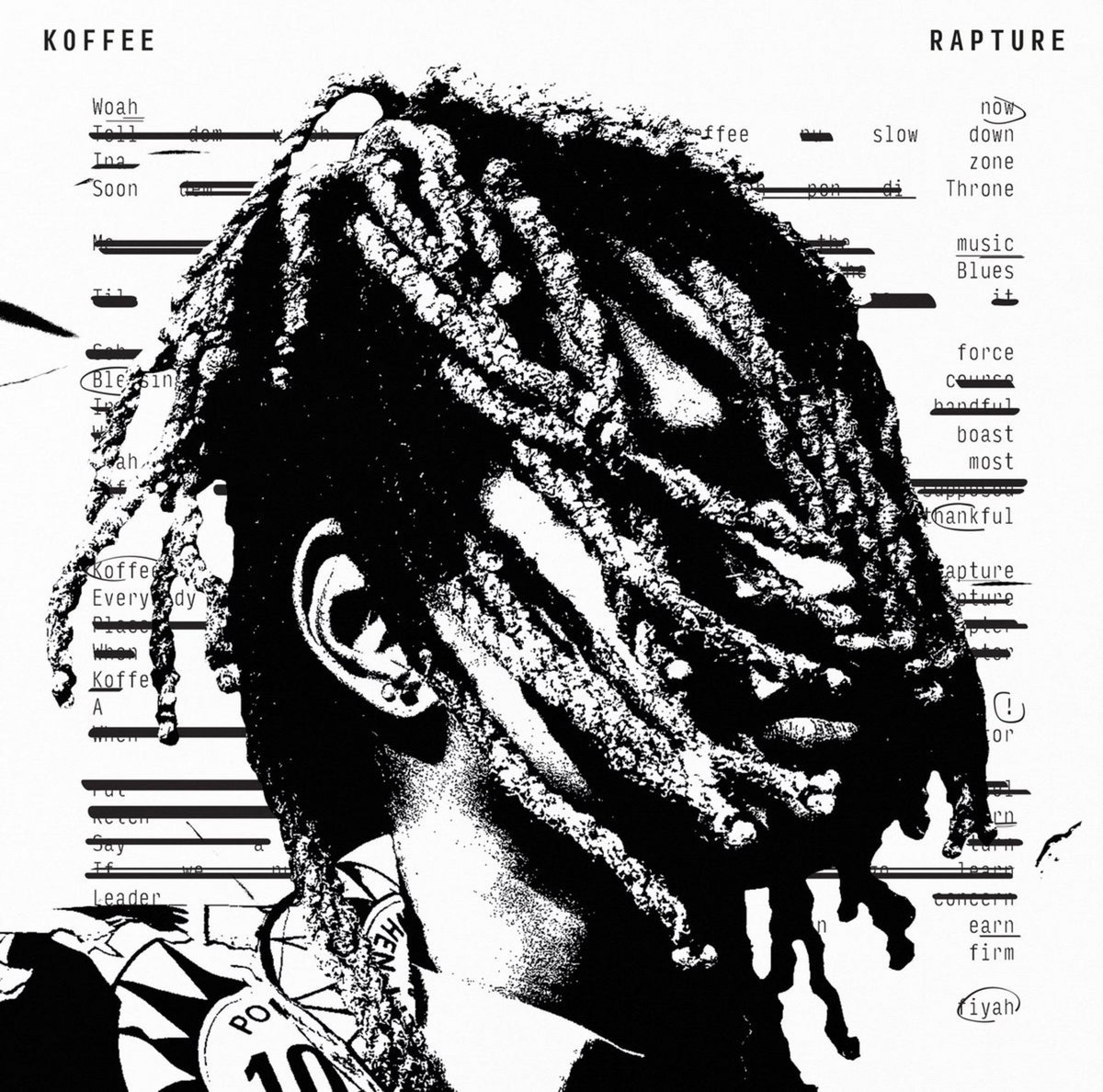 1. Koffee Rapture (Columbia)
Koffee broke on the scene with Ragamuffin, a single that cemented this young woman's place as one of the rising stars of Jamaica dancehall. Her lyricism is in full force in this EP which acts as a collection of her recent singles. Five hard showcase her range on tunes like Rapture and Throne.
2. The Specials Encore (UMC)
The first studio album since 2001's Conquering Ruler, Encore is a fantastic return for this constantly touring band. The single generating the most buzz on this album is definitely 10 Commandments, a blast back on Prince Buster's 10 Commandments in the spirit of Ten Commandments From Woman To Man, featuring Saffiyah Khan, the young woman who faced down the fascist EDL while sporting a specials t-shirt. https://www.bbc.co.uk/news/uk-england-47147069
3. V/A Jamaica Jazz From Federal Records 1960-1968 (Dub Store)
Another fantastic collection from the deep vaults at the mighty Dub Store out of Japan. Known for their re-releases of Jamaican 45s, this album compiles jazz, mento, latin, merengue, and rhumba from the period before, and concurrent with, the explosion of ska in Jamaica in the mid 60's. This album shows important musical influences on ska from some of the top ska performers and band leaders of the time such as Ernest Ranglin.

DJ Ed DISCOVERY Thursdays, 10:00pm–11:00pm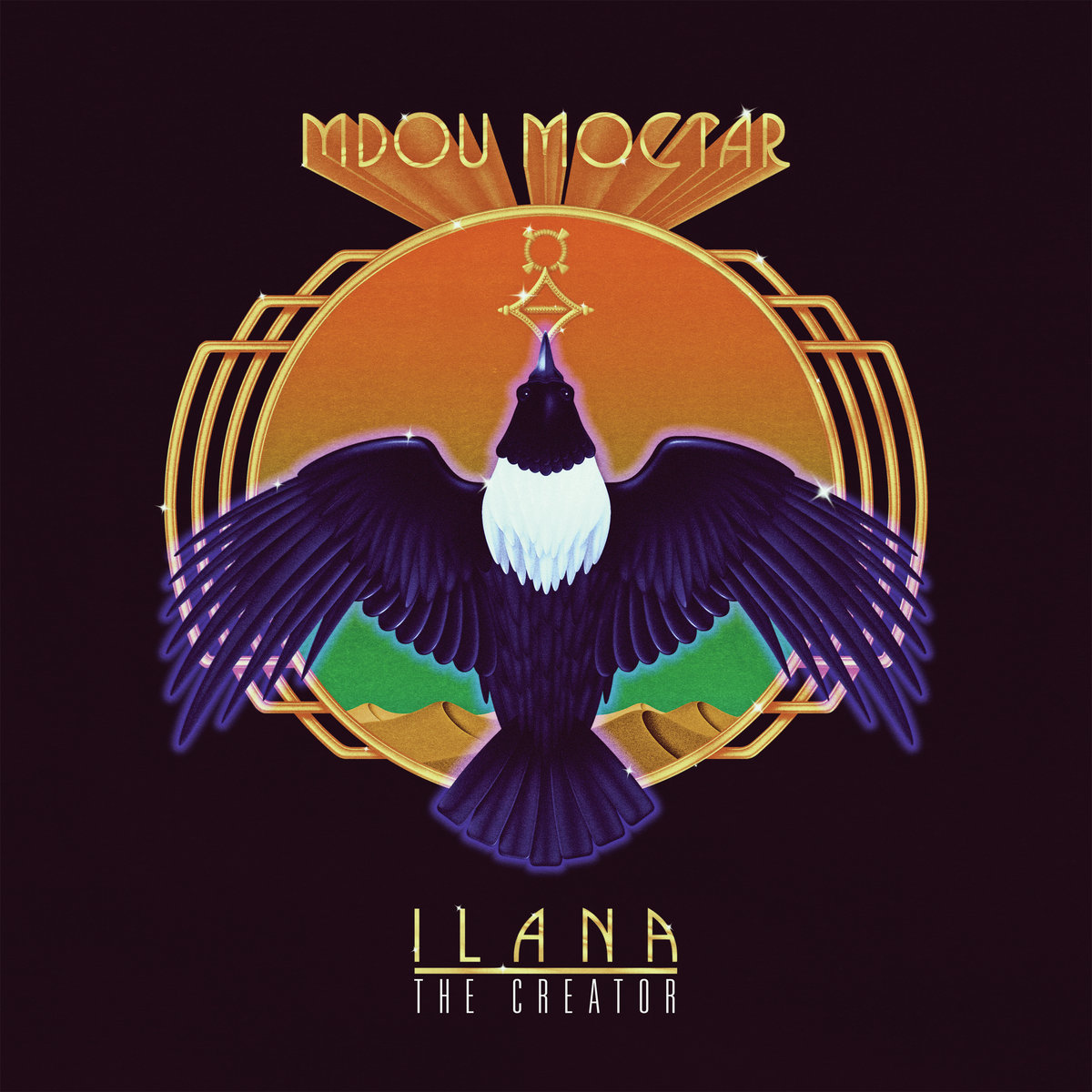 1. Mdou Moctar Ilana (The Creator) (Sahel Sounds)
A really rocking followup to Sousoume Tamachek, Moctar is at the top of his guitar game with a sinewy and vigorous band blasting desert blues out of Niger.
2. Helado Negro This Is How You Smile (RVNG Intl.)
Others have described this as "synth folk"–a fun, blissful, playful, shimmering sixth record by Miami-born Roberto Carlos Lange.
3. V/A- 環境音楽 Kankyō Ongaku: Japanese Ambient, Environmental & New Age Music 1980–1990 (Light in the Attic)
A 3LP glimpse into the rich treasure troves of Japanese "environmental music"–music constructed to imbue light and color to physical spaces, and delivering on that promise beautifully.
Albums I'm looking forward to: Excited for the Mekons' Deserted, which is just out on Bloodshot but I haven't been able to snag yet, and Holly Herndon's PROTO, which comes out on 4AD in May.

James Dineen SESSIONS FROM THE BOX Wednesdays, 2:00pm–3:00pm
1. Brass Box The Cathedral (Dune Altar Records)
Fair credit to Dave Cantrell, host of Songs From Under The Floorboards for booking this band and making me fall in love with them. This was my favorite bad of his festival, Out From The Shadows. This LA quartet is a 90s era doom dreampop, and dare I say, goth treasure trove. The album's opener, "Bats" will tell you what you are in for. Damn, I love this album. I know they just put this out, but I cannot wait for what's next.
2. Lip Talk Days (Northern Spy Records)
Sarah K. Pendinotti has spent time in Okkervil River, a band that I never really related to. Lip Talk is one of her many forays away from that band that I simply cannot get enough of. Woozy textured fuzz with off kilter chords, it is really more of an atmospheric work as the song structures can sometimes hang by a thread. The atmosphere created is rarefied air though, and to breathe it clears away any sediment that may be lurking in your brain.
3. Buke And Gase Scholars (Brassland Records)
What can I say about this band that I have loved for so long? This is sheer left field brilliance. I love this album like I love water. This is a more subdued album for this duo that is named after the homemade instruments they play. This is a band that sounds like somebody told a couple of geniuses about music, but never played it for them and the duo set off to create music after never having heard it. Some may scoff, but the closest descriptor I can muster is Charming Hostess covering King Crimson.
Albums I'm looking forward to: Bent Knee- As yet untitled album. This Boston sextet has four proggy albums to their credit, their swirling crescendos and menacing passages of quiet, have captivated me since the first time they played on Sessions From The Box. Now they are up to four appearances. They wrote a big chunk of their upcoming album at my house in Maine, and from what I've heard, it's some next level stuff.

Rick Mitchell JAZZ IN THE NEW MILLENIUM Saturdays, 7:00am–8:00am
1. Herlin Riley Perpetual Optimism (Mack Avenue)
The New Orleans drummer leads a tight band of talented young musicians. Think 21st Century Jazz Messengers with a funky New Orleans afterburn. For what it's worth, it is not easy to stay optimistic these days.
2. Etienne Charles Carnival: The Sound of a People, Vol. 1 (Culture Shock)
The Trinidadian trumpet player made the most of his Guggenheim Fellowship with this mash-up of Carnival field recordings (spoken word patois, bamboo, iron and steel bands) and post-Miles,post-Marsalis electro-acoustic grooves. The supporting cast is a who's who of the next generation of rising jazz stars.
3. Christian Scott aTunde Adjuah Ancestral Recall (Stretch Music/Ropeadope)
The New Orleans trumpeter is stretching the definition of jazz to include elements from across the spectrum of African-American music without falling back on commercial clichés. Layers of percussion, electronics, and horns, plus Saul Williams' poetry. This is 21st Century jazz that it could only have come from this moment in time.
Albums I'm looking forward to: Still waiting on Herbie Hancock's new one. Rumors dating back to 2016 have mentioned appearances by Kendrick Lamar, Flying Lotus, Thundercat, Kamasi Washington… But after all this time, who knows. Herbie and Kamasi have a date together at the Zoo in August, however, so that might be a clue.

Dijon Mustard THE PATH IS THE DESTINATION Thursdays, 4:00pm–6:00pm
1. Helado Negro This Is How You Smile (RVNG Intl.)
Hauntingly delicate, Roberto Carlos Lange has reached a new high water mark for his brand of cosmo-synth folk with This Is How You Smile. The soundtrack to in-between waking and sleeping states, soft synths dance across well-worn soundscapes, guitars interlace his lyrics in a fashion reminiscent of Devendra Banhart at his most mythical. Lyrically, Lange often sounds as if he is directly addressing the listener, his own version of a Ted Talk that seems to suggest despite our inherent struggle, with a little love and compassion we are going to make it out all right.

2. Jessica Pratt Quiet Signs (Mexican Summer)
Perfect for early Sunday mornings spent with a book, making out on the couch on a rainy afternoon, as well as applicable in countless other scenes our memory tends to cast into sepia. Confessional lyrics paired with her concise guitar work, Pratt paints with the colors of the past that never seem to fade.

3. Spellling Mazy Fly (Sacred Bones)
Tia Cabral's experimental pop project Spellling has grown new wings. With her second record, Mazy Fly, Tia employs magical characters, creepy carnivals and her own form of witchcraft in a full formed piece that feels more like a seance than the contemporary musical landscape. Wrapped in a gauze of nostalgia, Spellling casts these mined synth tones and textures in her own unique way. Think of a hip-hop producer's ability to sample something, transform it, and ultimately create a new exploration of what was once thought familiar. Cabral is busy doing the same in her own way. The lyrical content is caught somewhere between the writing of Ursula Le Guin and R.L Stine, with enough autobiographical notes to make it personal without succumbing to unnecessary navel gazing. The result is a pastiche of genre and tempo that plays more like a mixtape than the work of a singular artist, which just may be her finest trick yet.
Joshua Justice STATIC + DISTANCE Saturdays, 3:00am–4:00am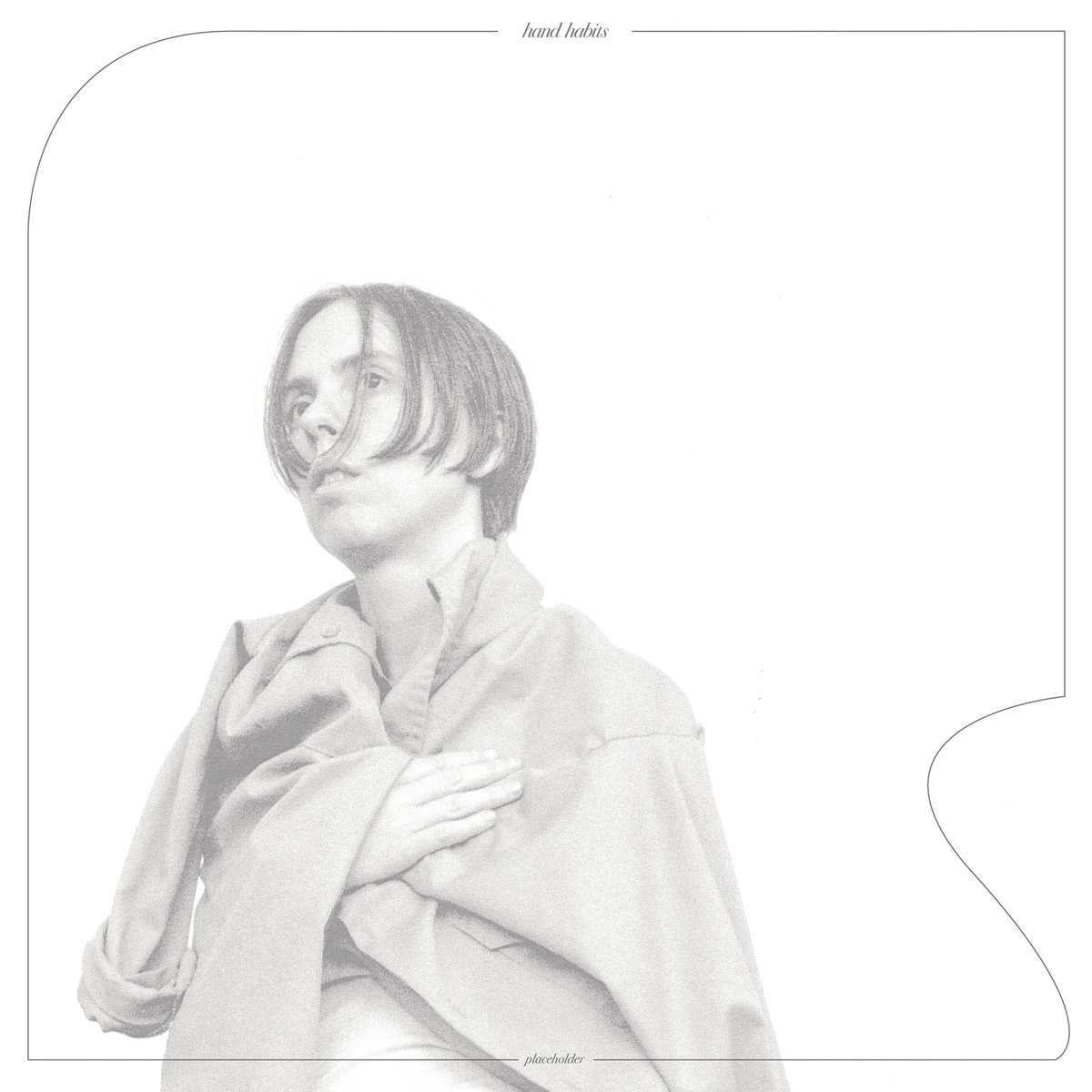 1. Angel Bat Dawid The Oracle (International Anthem)
Chicago based composer and musician Angel Bat Dawid creates spiritual jazz soundscapes that'll make you fall to your knees thanking whatever god she's channeling. Her debut album was overdubbed, mixed and (almost) entirely performed by Angel and recorded primarily on her cell phone. While released on a limited run of cassette (and fortunately also through Bandcamp), these don't sound like lo-fi sketches though. They're some of the finest jazz compositions I've heard in years.
2. Hand Habits placeholder (Saddle Creek)
A long time favorite, but only recently gaining the recognition they deserve. Hand Habits has made a name for themselves playing guitar with Kevin Morby, Weyes Blood, William Tyler, not to mention her previous releases. Their intricate guitar playing, superb production and poignant songwriting makes this one unmissable.
3. Jessica Pratt Quiet Signs (Mexican Summer)
Pratt has never been a show off. Her folk dirges weaves it's way into your bloodstream. Simple melodies become old friends and hushed vocals the whispers of your dreams. These tracks are infectious, but not catchy. How does that make sense? Listen and find out.

Tom Humphery BACKROAD TO NOWHERE Sundays, 6:00pm–7:00pm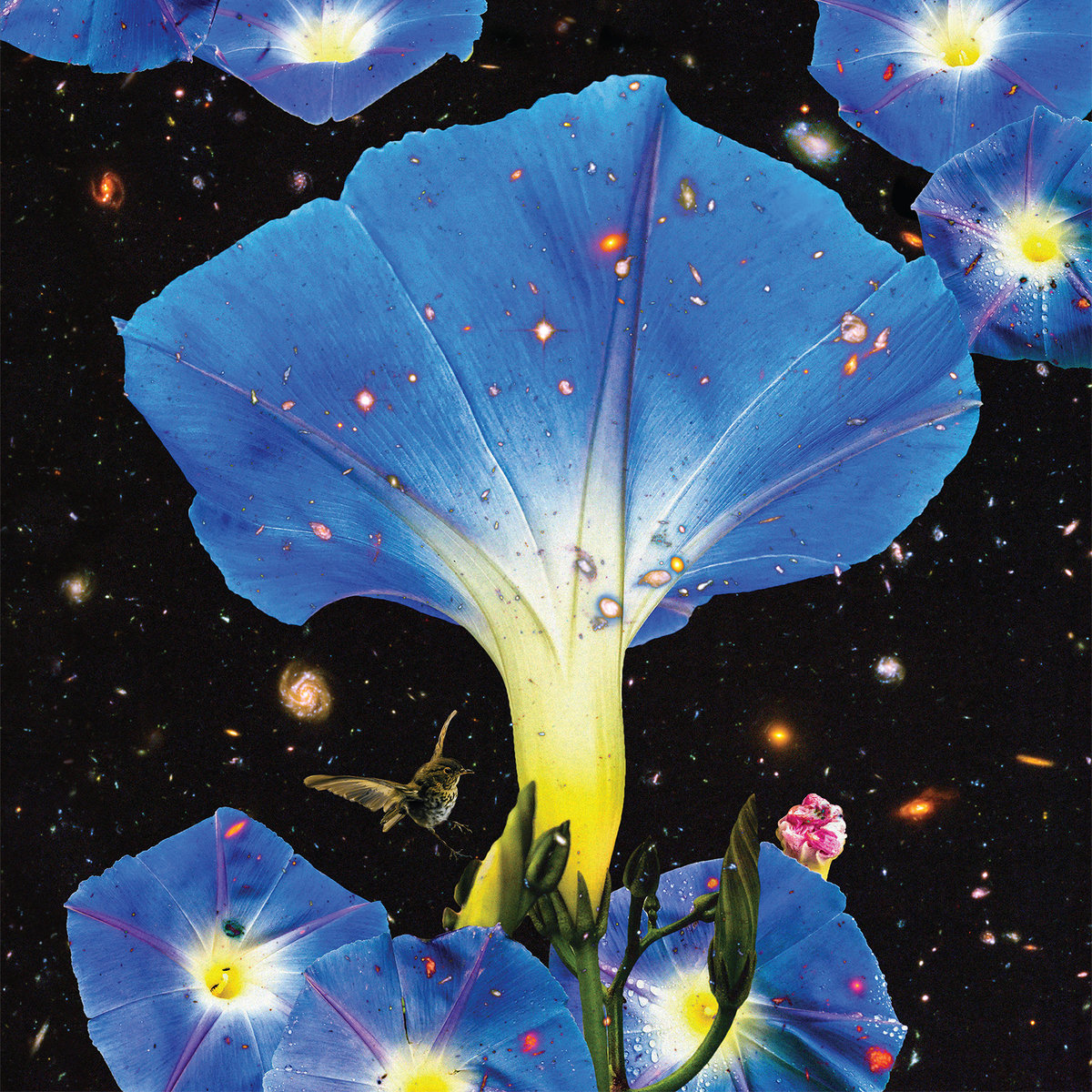 1. Sarah Louise Nightime Birds and Morning Stars (Thrill Jockey)
Sounds like the a meadow in outer space.
2. Ty Segall & Freedom Band Deforming Lobes (Drag City)
The first album to capture how good this band is live.
3. Terry Allen and the Panhandle Mystery Band, Pedal Steal + Four Corners (Paradise of Bachelors)
Evocative long-form narrative pieces from 1985–93 of voiced by Terry, Jo Harvey Allen, and others.

Albums I'm looking forward to: The first LP from the expressive voice of local country singer Kassi Valazza, Dear Dead Days (self released) and the second album by the North Carolina vanguard traditionalists House and Land (Sarah Louise is a member), Across the Field (Thrill Jockey).